Sell A Property
–
When you first bought your house, you might have thought of it as an investment, a starter home, or a place to put down roots. Then, life happened. Whether you're dealing with a job loss, divorce, a death in the family, or a change in your financial situation, you came to the conclusion that you need to sell your house, and do it fast.
If you're looking for a real estate company that's flexible, compassionate, and has the skill to tailor solutions to meet your needs, Honeybee Home Buyers is the smart choice. Our team isn't in the business of listing homes like traditional realtors. Instead, we are real estate professionals that are focused on helping homeowners sell a home that is distressed or underwater, and to do it fast. When you contact us, we'll ask you to fill out a simple form about your property. If you need to sell a home with the criteria we're looking for, one of our real estate professionals will take a look at it in person. After an analysis is performed, we'll make you a fair cash offer, and we can close in as quickly as 24 hours.
–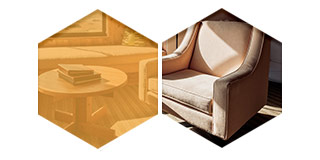 –
No hassles with inspectors, no endless listings, no picky buyers. When you partner with us, you can sidestep all of the traditional headaches associated with selling a home. Instead, you'll get cash in hand quickly, and the ability to move on with the next chapter in your life. Ready to get started? Contact us online or by phone today!